Requesting a song on Mouse Ears Radio is now easier than ever! Here's how:
1 – Make sure you are listening through our official player which you can get to by clicking here.
2 – Once there, make sure LIBRARY is selected as shown in the picture.
3 – Next, type in the song you want to hear in the search box. Type slowly and it will begin to populate with the tracks in the category you requested. 

4 – To the right of the song title, click on REQUEST.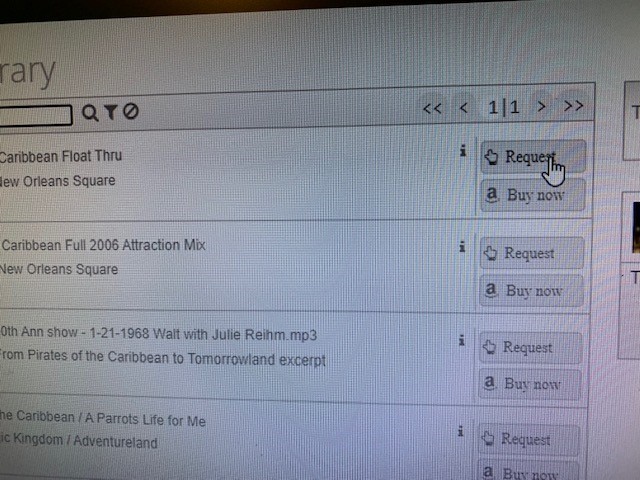 5 – If you only want to request  a song, you are done! Just click REQUEST IT!
6 – You can also dedicate a track to someone. Just click the DEDICATE IT box before clicking REQUEST IT.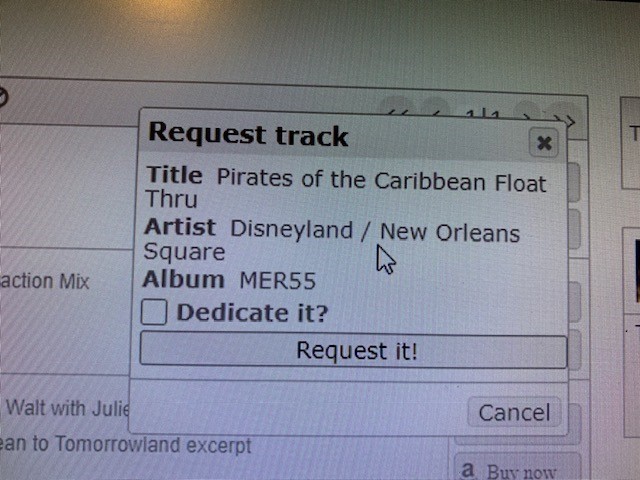 7 – Here you can see a certain "someone" has filled in the dedication form.
8 – Now all Mr. MM needs to do is hit DEDICATE IT!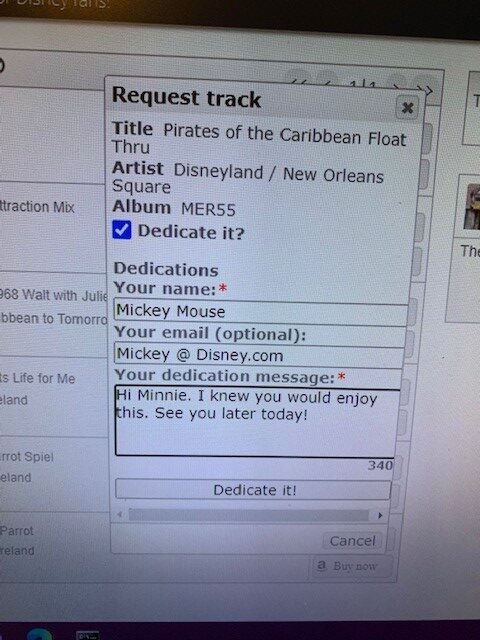 9 – Congratulations, you did it! Now sit back and enjoy. Your request or dedication will play within the next 30 minutes.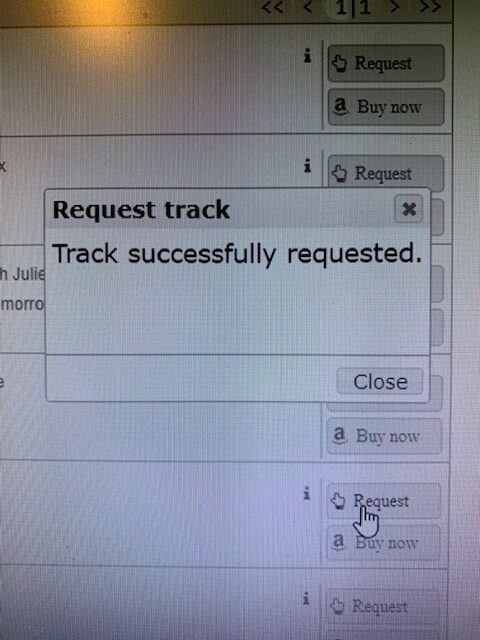 And here it is, showing in the player. Nice Job Mickey!
Now you give it a try!